I'M OFFICIALLY PUBLISHED! So I spent the entire afternoon with a migraine of fairly hefty proportions, necessitating some serious naptime/downtime/laying-in-bed-wishing-p
eople-would-stop-breathing time. The medicine finally kicked in again and, groggy, I started work on a few of the things on my schedule. Today was the first day 'writing' appeared on the list, but my creative juices just weren't flowing. I re-read some old stories, and some old story ideas, but didn't know where to begin. Ended up taking an old piece of flash fiction, signing up for a Smashwords account, and editing it according to their monumental style guide.
This is a total pain in the butt.
It took all evening, and I would have completely forgotten to eat had AgtOrange not put a bowl under my nose. Their style guide is harder to understand than my tax return (which I've always found to be significantly easy if a hassle; I never understand what was so hard about filing taxes). Now I know why they offer a service to convert ebooks for you, at $40-$70 a book.
Guess I was testing the migraine medicine to see if it was truly working.
It's done, it's published and available on their website as an ebook. Within about a week, it should be available (free) through various services, including Barnes & Noble e-reader and Sony Kobo, Apple
and Amazon
. SO READ MY STORY, IT'S FREE!!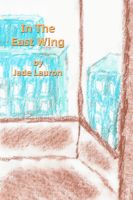 Jade's Smashwords Profile
---
Comprehensive List of Tasks


strength exercises = I did them as soon as my migraine would allow. Having to start from scratch after the surgery. My endgoal is still 100 consecutive squats, 100 consecutive pushups, and 200 consecutive situps. I think I managed, 10 squats, 14 pushups, and 30 situps, but that's not bad for my first day back after abdominal surgery.


chore = AgtOrange and I picked up the VHS cases from the nice gentleman who gave them to me. I love 9 news. But the migraine precluded doing anything else once I returned home (and I'm supposed to do two chores on Sunday) so I only get 1/2 points.


grooming = done, and put on a little fake tan since I missed the sun

meal = made the vanilla ice cream/frozen yogurt this morning. It's okay, nothing like that sensational chocolate. I'm going to experiment a little with this and see what I can come up with. Ate something healthy while I was out (again, what my headache would allow) and the bowl AgtOrange fixed me. Didn't cook a second time (as is scheduled for Sunday) so 2/3 pts.


Spanish = haven't even touched it tonight, and now I won't have time

coping = also haven't touched this, and again I won't have time.

writing = The book formatting took so much longer than expected, especially since I also had to read the style guide and set up the account. They also have a partnership with a place that does audiobooks as podcasts, so you know what is happening to this story next....

Medication = yes
Sober (no drinking/drugs/cutting) = yes
No Compulsions = yes, been keeping busy and out of trouble
Self-Care/Extras = I certainly spent extra time on self-care today; I didn't really have a choice.
TOTAL SCORE = 10/15 = 67%
Today's Revelations
Anyone can publish an e-book, even me.
This was a ton of work, and it proved every bit as complex as I was dreading -- turning this story into an electronic format (there's a reason it is free, they make you do the work). But I'm happy I did it.
Creativity does not just happen.
I though I would be ready to start writing fiction again, because I've been blogging so prolifically. Honestly, though, my mind was a total blank. It's going to be a long, hard struggle to get back into writing effectively when it comes to third-person stories that are any good. I may have to experiment with some generic creative writing before I attempt to tackle another full blown story.
Make your titles much, much bigger.
You have to have a cover to be in the premium catalog, so I scanned a piece of artwork I made the last time I was in the mental wing and threw some text on it. I'm going to have to work on my art skills as well as my writing skills, and next time I will know to blow the title way up so it's really big on the thumbnail.
YAY ME!